WeROC: Women Entrepreneurs Realizing Opportunities for Capital
Kinect Capital prioritizes its programs on empowering women and diverse founders with education, mentorship, networks, and access to capital to continue their path towards success.
We launched Women Entrepreneurs Realizing Opportunities for Capital (WeROC) in 2017. WeROC is a women-focused entrepreneurship program that helps women gain access to capital, provides them with startup business education, networking opportunities to venture capitalists, and one-on-one mentorship. Along with the tools needed to succeed in their startups. Women-led startups deliver twice as much per dollar invested vs those founded by men (78% per dollar versus 31%) but receive only about 2.8% of all venture funding despite owning 38% of the businesses in the country. Kinect Capital launched WeROC to address these disparities.
To date, the program has empowered more than 70 women-owned and operated businesses and utilized a nationwide network of approximately 700 mentors. 

If you are a female CEO, founder or co-founder, and are approaching a scaling point in your business, you need to begin preparing for your capital raise. Kinect Capital offers a free mentoring program for women leaders to work on their capital raising pitch and approach. This is a very unique, private, and safe way to learn about speaking to investors, banks, foundations, as it puts the founder in the center of attention.
The Kinect Mentoring program runs between 4 – 8 weeks, is composed of a structured 1-hour mentoring session where a Mentor Lead and an Mentor Liaison (one of our interns!)  coordinate your presentation and feedback from several established and diverse experts who become your dedicated mentor group.
At the end of the mentoring sessions, you will have the opportunity to pitch at a Kinect Forum, an open pitch event where investors and capital providers offer feedback on the pitch and capital raising approach. 
Then, those who graduate the Mentoring and Forum will go on to pitch at WeROC event, in front of hundreds of capital providers and influencers.

WeROC mentoring concludes with a Kinect Forum, where the women CEOs and founders pitch to panel of active angel, venture investors, bankers, and other capital providers.
The panels provide candid, direct feedback to help the startups refine their presentations to ultimately raise funds. Each presenter has completed the Kinect Capital mentor program.
The Deal Forum is hosted in-person and online, so others can observe and learn.
Kinect Forum for the WeROC presenters will be on August 17, 2023. 
Registration opening soon.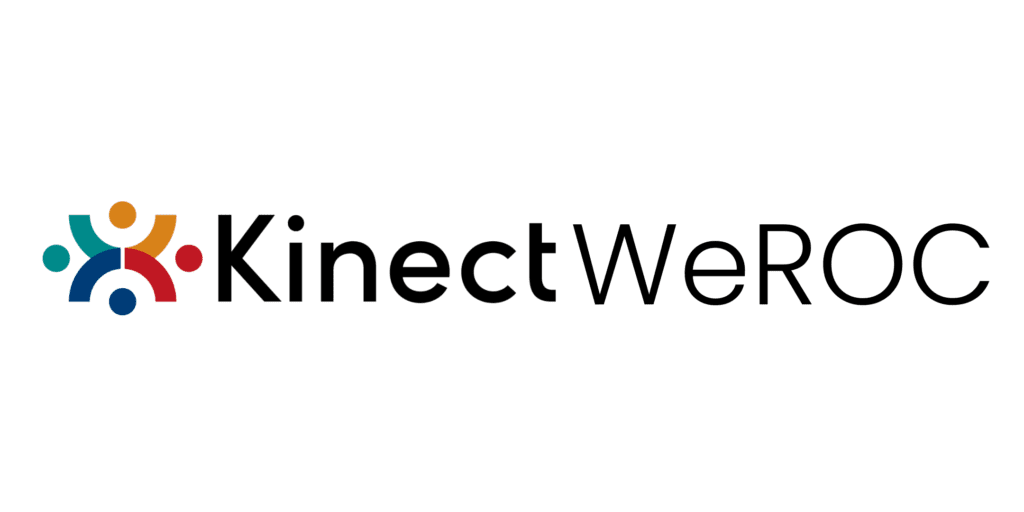 Kinect WeROC is a one-day event held annually. It features several keynote speakers and panels who have recent experience overcoming access to capital and other road-blocks women-led/founded companies must overcome. The Kinect WeROC event targets female & male startups, influencers, and investors who have an interest in investing in women-led companies and women entrepreneurs looking to overcome the hurdles of raising equity for their startups.
Kinect WeROC will be held on September 8, 2023 in Salt Lake City, Utah.
Registration opening soon.

Kinect WeROC kicks off with an amazing networking event, the Kinect WeGolf Tournament. This shotgun style scramble brings together 144 individuals who are or who support scaling women+ ran businesses in this enjoyable tournament. 
The tournament is held on September 7, 2023 at Thanksgiving Point country club in Lehi, Utah.
Registration opening soon.